Troubleshooting Member Login Issues
Is a member having trouble logging into the app? Here are a few things to check.
Check Member's Email User Status
Under Share Member Apps, scroll all the way down the page to see the new section Check the Status of a user's email. This is the first place we recommend starting. Enter the member's email address and click search.
This will then tell you where the member is at in the sign-in process (or if they've even set up a password yet). You will also be given the ability to send them instructions on how to create a login, resend a confirmation email or send a member a reset password link.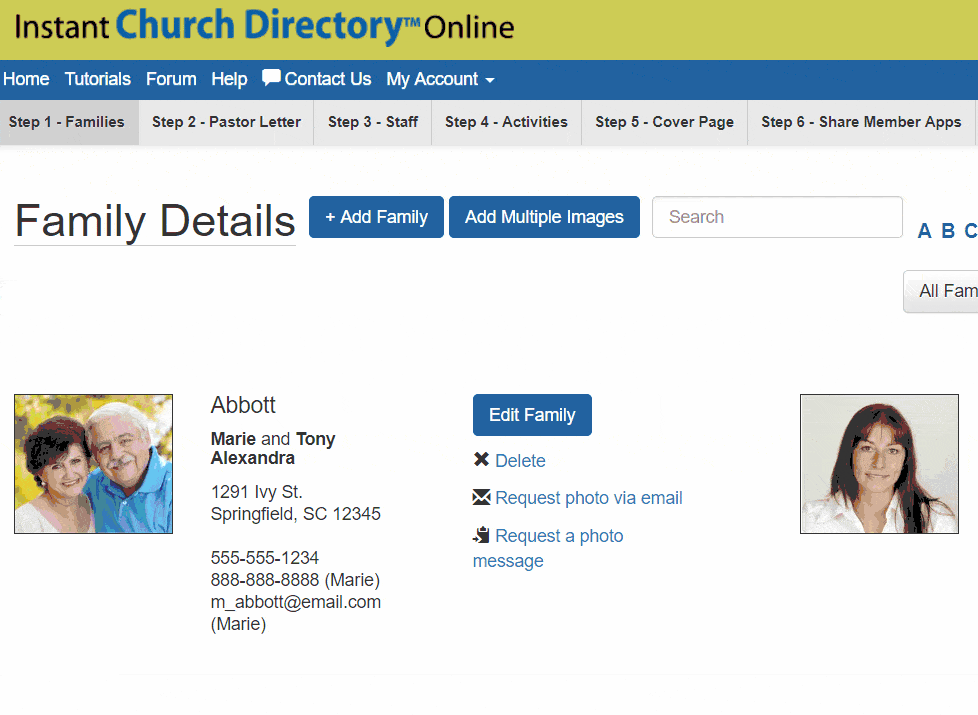 The most common login issue a member could have could be an accidentally mistyped email address or password.
If you are sure that the email address is correctly listed in the directory, then we recommend following these steps.
First, verify that they are in fact going to the Sign In button (Not the create login). Then, have them check the spelling of their email and their password, ensuring there are no added spaces before or after the email or password (spaces are seen as extra characters and will not allow a member to log in).
Passwords are also case sensitive, so check upper and lower case.
If they do not remember your password or still having trouble, recommend they reset their password by clicking on Sign In >> Forgot Password? link and follow the instructions to reset their password. They will need to then follow the steps to reset their password.
Anytime a member email is changed in the directory, they will be logged out of the Member App and will then need to start fresh and choose "Create Login" to set up a password for their new email address.
If a family is marked "Inactive" they will be logged out and once they are marked "Active" again, they will need to choose Sign In. They do not need to set up a new password as long as their email address has not changed.
Here are some additional tips for troubleshooting if a Member is having Trouble Logging in:
Check that the member is using the same email address listed in your directory. Keep in mind it must be an exact match, so be sure to check for spelling and extra spaces or characters as well.
If you are listing emails in the family email section, such as Henry:example@email.com the program will not be able to match the directory, be sure there is a space between the name and the email itself.
Member did not receive a confirmation email:
Confirmation emails are sent immediately, so if a member has still not received a confirmation email from our program, first ask them to check their SPAM / Junk folders. It may also be in other folders such as "Update" if they are using Gmail.
If they still do not have a confirmation email, you may submit a request for your member through our website under "Contact us". Be sure to include the member's email address and we will resend the link to them.